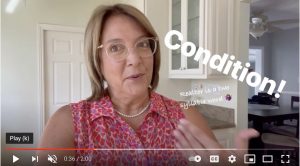 There are many factors that determine how well a house sells. But ultimately it comes down to three factors: location, condition and price of the property.
1. Location
Obviously the location is something that cannot be changed. But buyers look into the location of the property and consider its accessibility, appearance, and amenities of the neighborhood. Since land tends to increase in value, location may also include its acreage or lot size which could affect the quality of a house.
2. Condition
Condition on the other hand is some thing that can be controlled and improved. This is where a good realtor will save you time and money by knowing what to improve and what to not improve. Also any good agent will have simple tricks of the trade to help you prepare the home for selling. You may want to read https://betterlivinginlongbeach.com/getting-a-property-market-ready-before-and-after-photos/ as your guide.
3. Pricing
Pricing is probably the most important. If you have a good agent and you trust them, I urge you to listen to their advice. Any experienced Realtor will tell you that overpricing is the worst mistake a seller can make. And keep in mind that the best way to realize the best return is to drive competition.
If going to the market seems like too much work, turn the job over to a professional. That's what we do and that's what we're good at. My Name is Michele Kreinheder but I go professionally by Michele K to make life easier on everyone. I work mostly in the Long Beach area. Feel free to call me anytime directly at 562-243-2171. Seriously, I'm always happy to help!
Come say hi on YouTube and learn more about real estate and your property. https://www.youtube.com/watch?v=EPMcUCtJXKQ 
See you!