Price Your Home Correctly for a Successful Sale
Pricing your home correctly is the best way to receive top-dollar.  There are other selling strategies to increase your final sales price but nothing is more effective than a setting the initial list price correctly.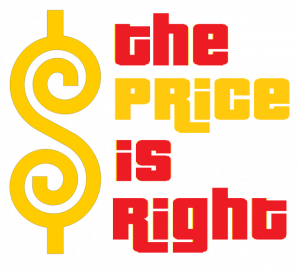 There are three factors that impact the sale of a home: location, condition and price.
Location:There is not much to discuss on location. It is what it is and can't be changed. Did you pay more for your house due to its superior location? Chances are you are going to sell it higher than comparable homes in your area. Similarly if you paid less for a home due to its location you will most likely get less when you are selling.
Condition:If your home isn't in perfectly move-in ready condition appeals to a wide audience you have some decisions to make; do you sell your house as-is or do improvements.
For advice on areas to improve with available time and resources contact an experienced Realtor. Improvements range from a deep cleaning to extensive as a bathroom or kitchen remodel. A fresh coat of paint can do wonders towards raising your final sale price. Staging is another effective marketing strategy. 
Price: We can't stress enough how important correct pricing is to a successful home sale. It is so important that we need to delve deep on this factor.
The first thing a competent Realtor will investigate are comps. Comps means properties that are comparable to your home. These properties must have sold within the last few months, be geographically close and of similar living size, lot size and bed/bath count.
When pricing it is also important to study the currently active listings since these will be your competition for a limited number of buyers.
At this point your Realtor will have a fairly good idea of a logical price range of your home. Your next decision is to choose a pricing strategy!
Strategic

 Pricing
Above Market Value;
This is the worst mistake a you can make as a Seller. While you may think you have left room to negotiate, buyers think it is overpriced and don't make an offer! If it is overpriced a smaller number of potential buyers will take the time to preview. If the home is priced above its true Market Value it will sit for a longer period of time. The Days on Market (DOM) is crucial to the buyers response. Has the number of days increases the buyers inclination to offer your list price decreases.   And a reduction in price after weeks on the market will never generate the number of looks as a fresh listing.
At Market Value:
A Market Analysis will give us good idea of a price range that the home will sell. Using a value at the bottom end of this range is what most experienced Agents suggest to Sellers. The price is set low enough to draw interest and perhaps even generate multiple offers. Having multiple offers is a beautiful situation for any seller.
Below Market Value/Auction Event:
This is a technique that is rarely used but can be extremely effective. A list price is chosen that is significantly below Market Value. The rules and guidelines are clearly spelled out to Realtors and public as to when and how offers must be submitted. If there is method to sell the house quickly at top Market Value this is the way!
Best Price Guarantee
Pricing a home correctly is handwork. Research must be done on past sales and the competitive active listings previewed. Be sure to hire a Realtor who is ready to do the handwork and be honest and forthright as to your home's market value.
If you are thinking about selling your home in the near future call me at 562-243-2171.  We guarantee our free Market Report will provide you with a pricing range that is sure to bring about a successful sale.
Download 21 Questions Every Seller Should Ask Realtors
Check out our video on common mistakes Sellers make when pricing their home