Due to COVID-19 and lack of access to City Hall all permits must be purchased by the participant online.
Realtor Sponsored Yard Sales are on the 2021 calendar!
Do you live in the 90815 zip code and within one of the nine Long Beach neighborhoods shown below? Thinking about having a Yard Sale in 2021 but think it is too much of a hassle? We are here to hopefully make the whole process easier.
In years past we were able to visit Long Beach City Hall two weeks prior to event with our organized packet for a community sale. Due to Covid-19 access to City Hall is limited therefore all participants must purchase a permit online. It is very simple. You need your gas/water account number and a Visa credit card (fee is $18.57) . Print you permit out and tape to your front door the morning of the event.
Advertising by Michele K!
Text/call me with your address so we are sure to advertise, place signs and delivery your free Simon's donut! Yard Sales are advertised on the "Yard Sale Treasure Map" App, www.gsalr.com, Nextdoor, Facebook and Instagram.
Donut Delivery to all Participants!
Who can say no to a delicious donut from Simon's! Be sure to get me your address so we are sure to get your donut to you!
Sign up for our Newsletter today! Tons of good fun information!
Yard Sale Map and Dates for 2021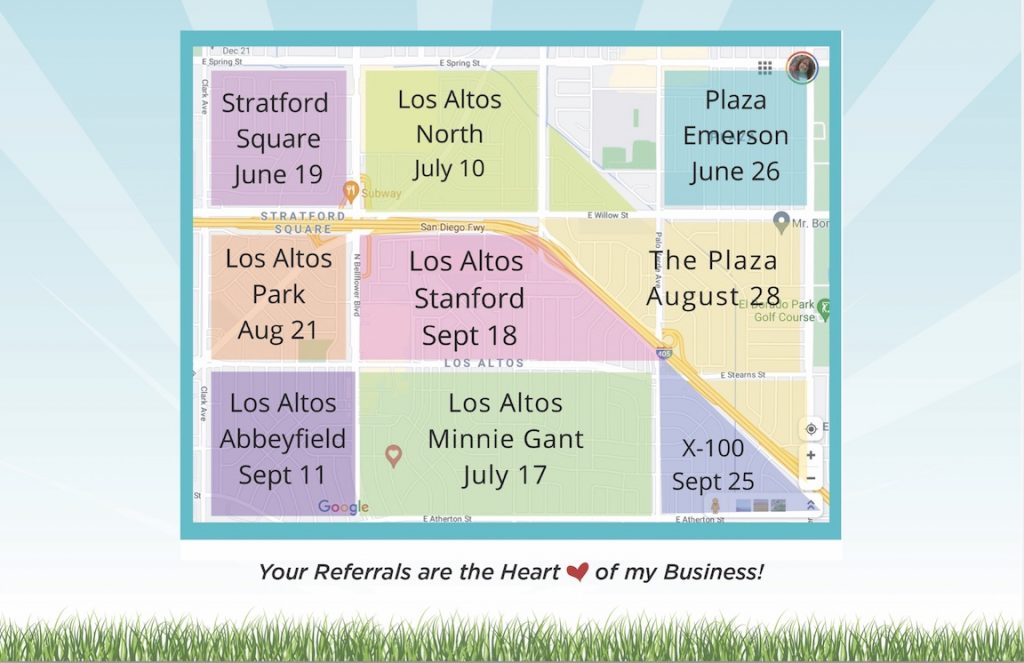 Sponsored by Michele "K" – Hardest Working Agent in Long Beach