Due to uncertainty associated with Coronavirus all Yard Sales are on hold until further notice – thank you for your patience and understanding
Realtor Sponsored Yard Sales are on the 2020 calendar!
Do you live within one of the nine Long Beach neighborhoods shown below? Thinking about having a Yard Sale in 2020 but think it is too much of a hassle? We are here (as always) to make your life easier!  Simply download your particular neighborhood's application and return via text, email or mail by deadline date along with a proof of residency.* We do all rest (short of pulling your items to your driveway to sell)! We will deliver your City of Long Beach permit to your front door, provide a sign for front yard, advertise extremely well (all over the place) and we even deliver breakfast donuts just when your morning steam is wearing off.
*Proof of residency can be a copy of your Long Beach Gas and Water bill or anything that you received in the mail such as junk mail, back of a magazine or another type of bill. It must show your name (not resident) and address.
No cost to you but don't miss that deadline date!
Be forewarned that you are only allowed two Yard Sale permits a year and this permit counts. We provide the permit free of charge if we receive Application by deadline date mentioned on the application. If you miss the deadline you are still able to participate but would need to  purchase a permit online here. at cost of $18.57. Be sure to let us know you are participating so we can put you on the advertising map.
Click on Map for printable Application
(Call or text to 562-243-2171 if printing an application is a hassle – happy to hand deliver!)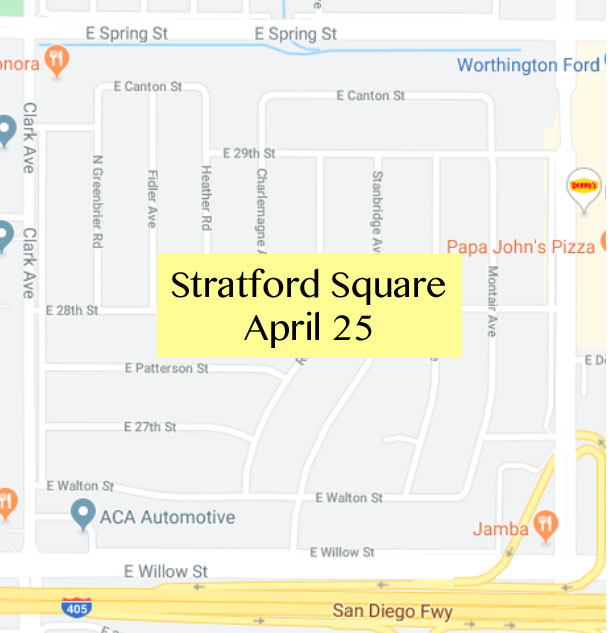 ---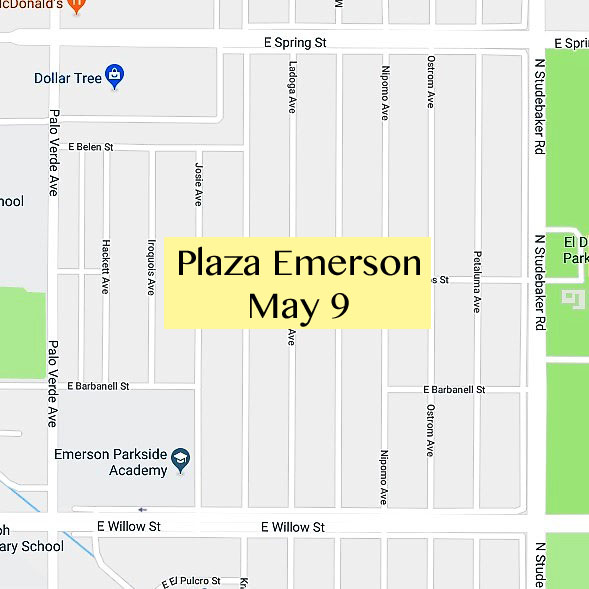 ---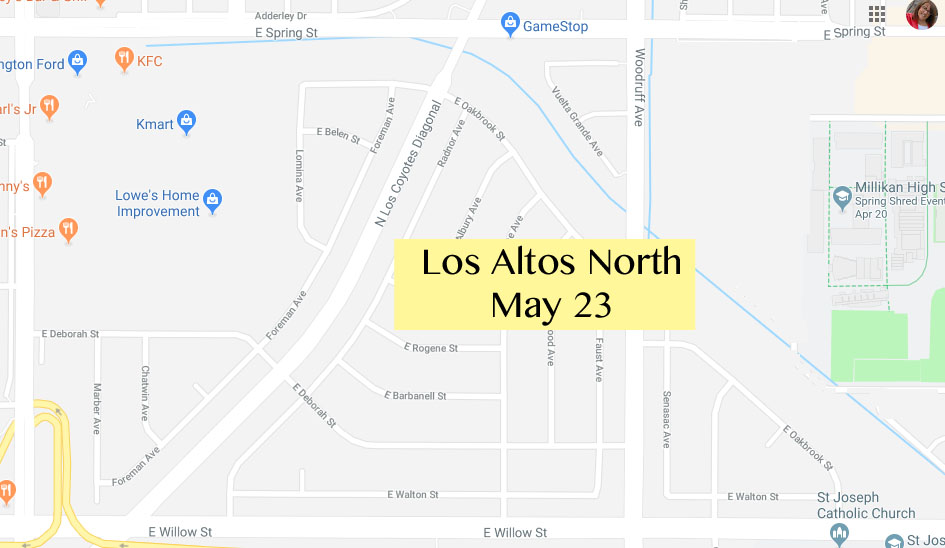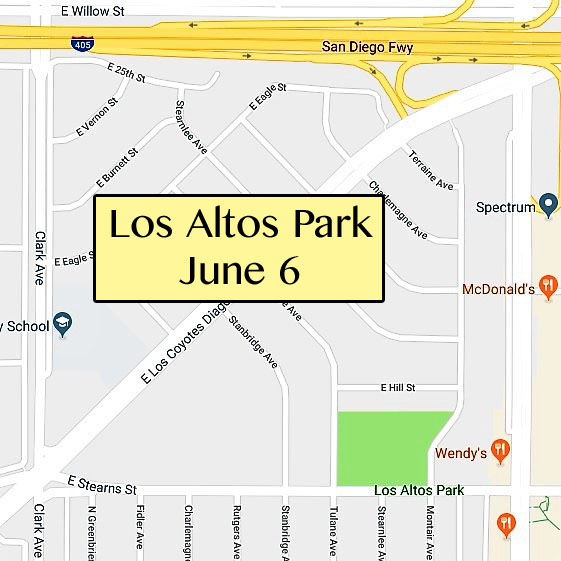 ---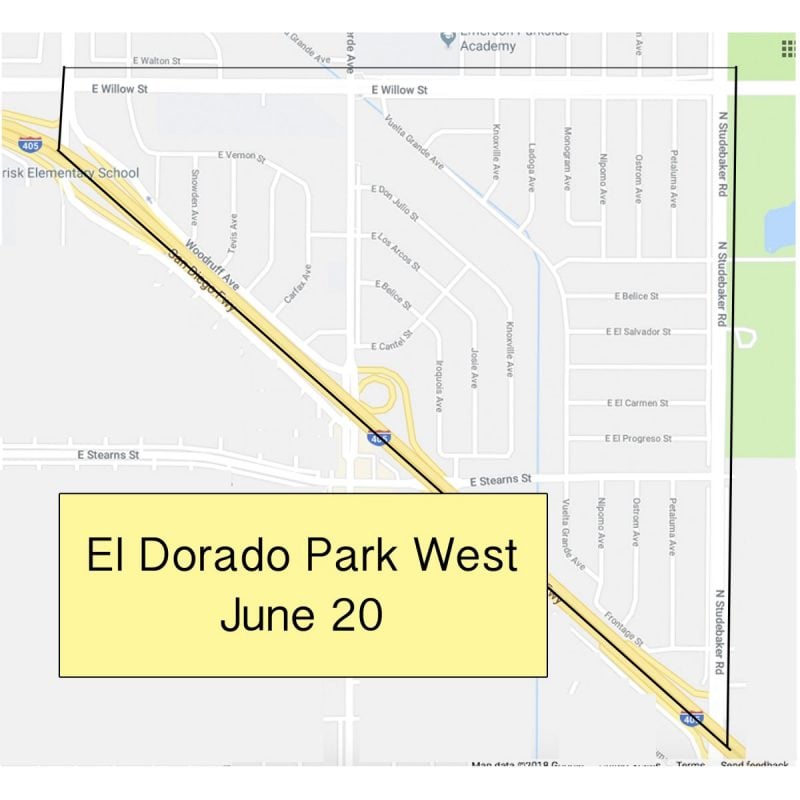 —————————————————————————————————-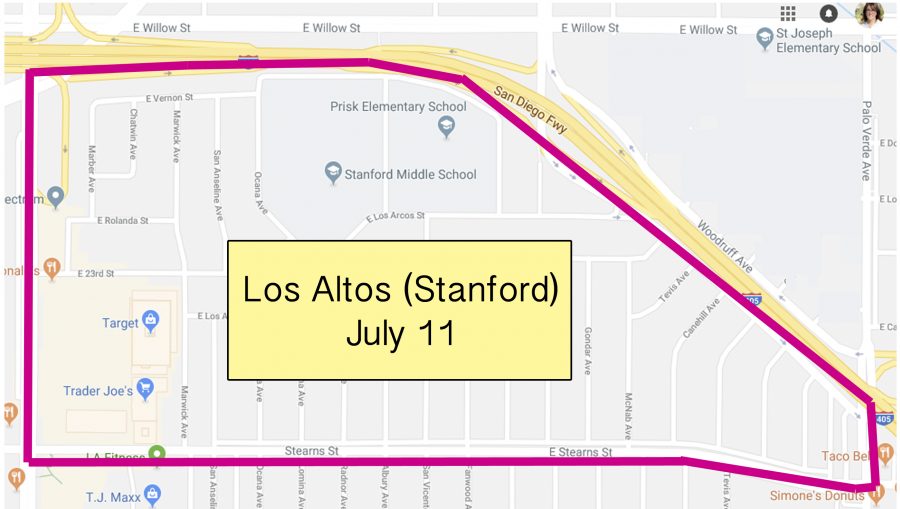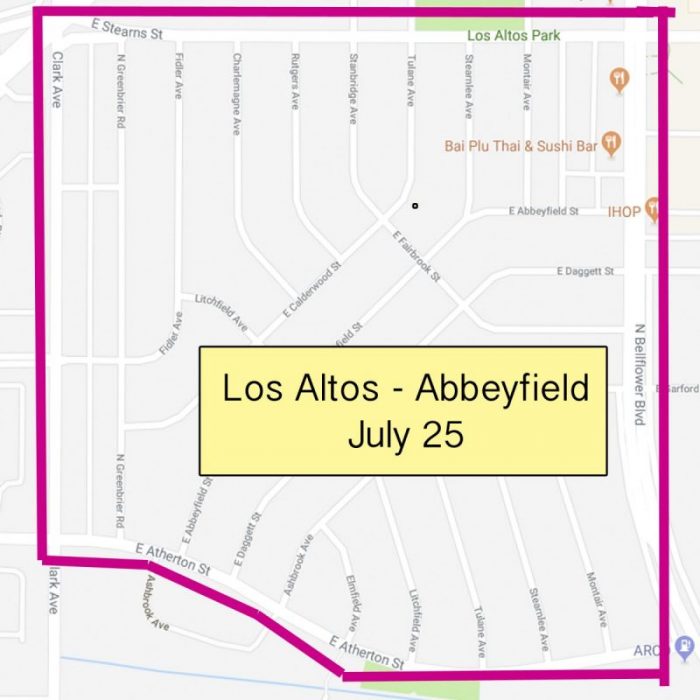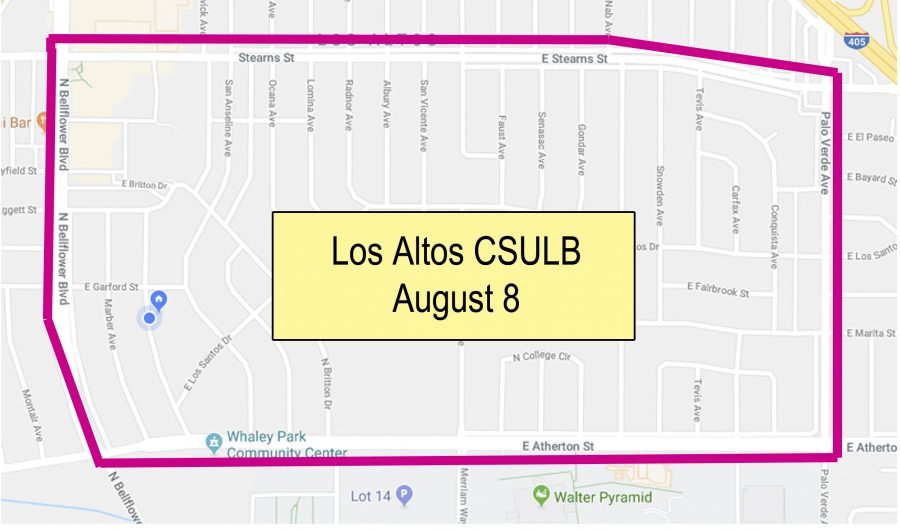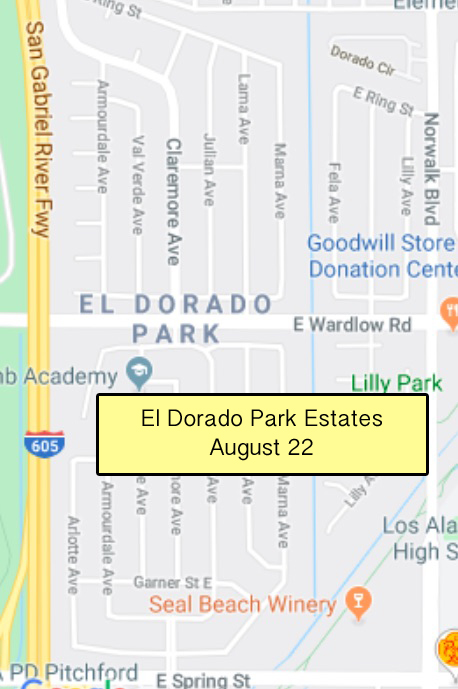 Sponsored by Michele "K" – Hardest Working Agent in Long Beach