Are Homes Prices Going up or Down?
The past year has seen a sharp rise in home prices. Will home prices continue to rise or will they drop in 2022?
Let's take quick look at the 2021 market report for Long Beach.
The one-year change is median sales price for all properties in Long Beach was an increase of 16.7%. That is a huge increase! To put it into perspective; homes that were selling for $700,000 in 2020 have jumped up to $820,000. Homes that were selling for $800,000 are now in the $950,000 range.
Market Snapshot – Long Beach – December 2021
Here is a snapshot Long Beach Market Statistics from December 2021 compared to December 2020: Median Price of Single Family Home (SFR) $930,000 up 18% Number of homes sold is down 6% Number of active listings down 31.6%
The Housing Market in 2021 was record breaking
We have firmly established that the market was one for the history books. Now what is happening with prices at the start of 2022?
This boots on the ground real estate agent sees home prices to continue to rise.
The residential real estate industry slows down between Christmas and New Year. When those first new listings hit the market in January Realtors wonder if the market will go up or down. All the evidence points to home prices continuing to rise.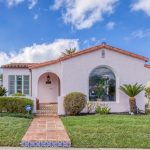 Our Spanish Revival listing in Cal Heights .took just 10 days to go into escrow. There were any showings and  tons of potential buyers at the Open Houses. We are getting word from other agents of multiply offers driving prices well over list and super short Days on Market. While they're all very good arguments as to why the market should be slowing down, there are just as many arguments to be made that the market will continue to be a strong sellers' market in 2022.
@LifeinLosAltos for all your housing market information
If you live in SoCal I have a program where I dump every relevant news article on the housing market onto my Twitter account. I use it as a personal filing system but feel free to follow me at @lifeinlosaltos if reading about the market is your thing.
I don't have a crystal ball but I feel prices will continue to increase in 2022 and it will be another strong Seller's market. 
The Home Loan Coach
Watch my interview with Katie Card Neidermire "The Home Loan Coach" for a discussion on increasing rates and the effects they may or may not have on the market. If you are looking to buy or sell soon, or even just want to have a conversation about the market, call me at 562-243-2171. I am here and always ready to help!