Michele K's not only has plenty of tips for home Buyer and Sellers, she has tips for those participating in her Neighborhood Yard Sales!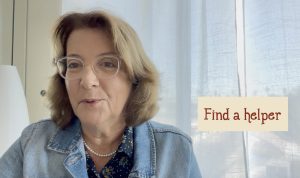 Michele K's Tips
Here are some tips that would definitely help organizing a yard sale.
1. Return your permit application for the yard sale by the due date. Find upcoming dates here. Please note applications are due a few weeks prior to the Yard Sale dates.
2. Get yourself organized. Yard sale are chaotic so as much as possible sort things and be organize dto have a successful and fun yard sale.
3. Start Early. As the cliché goes "The early bird catches the worm". Always start early to have more time to gather more audience for your yard sale.
4. Always have change. Always be prepared and have those pennies, quarters, dollar bills in handy.
5. Find a helper. Yard sale is an exhausting work if you work alone. So always find someone to help you accommodate and entertain those customer.
6. Price things right. The 50-30-10 rule works effectively in a yard sale.
BRAND NEW – 50% of the retail price
SLIGHTLY USED – 30% of the retail price
USED – 10% of the retail price
BOOKS or CDS – buy one get one free
Are you thinking of buyer or selling soon? I am Michele K and I can definitely help in this department! Call me directly at 562-243-2171.
Not ready to sell or buy? Stay in touch by signing up for my  Newsletter here. We have lots of good, fun and local information you will enjoy!